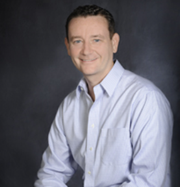 Roger S. McGuire, Jr.
Direct: (941)-212-2665
Cell: 773-517-9852
Fax: 630-729-1152
4901 26th St W, Suite B
Bradenton FL 34207
Roger McGuire is the Branch Manager of McGuire Lending Group and is one of less than 1% of loan originators with the Federal designation as a CRMS (Certified Residential Mortgage Specialist). He is a licensed loan originator for the state of Illinois (NMLS#213837) and can handle any residential refinance or purchase loan.
"I began my mortgage career in 2001 and opened my own branch in 2005. The foundation of my business is our Client Service Program, where the relationship with our clients' mortgages and introduce those clients to trusted advisers that can assist them in both maintaining their homes and their livelihoods well into the future."
Meet Roger!
Preapproval Process Video