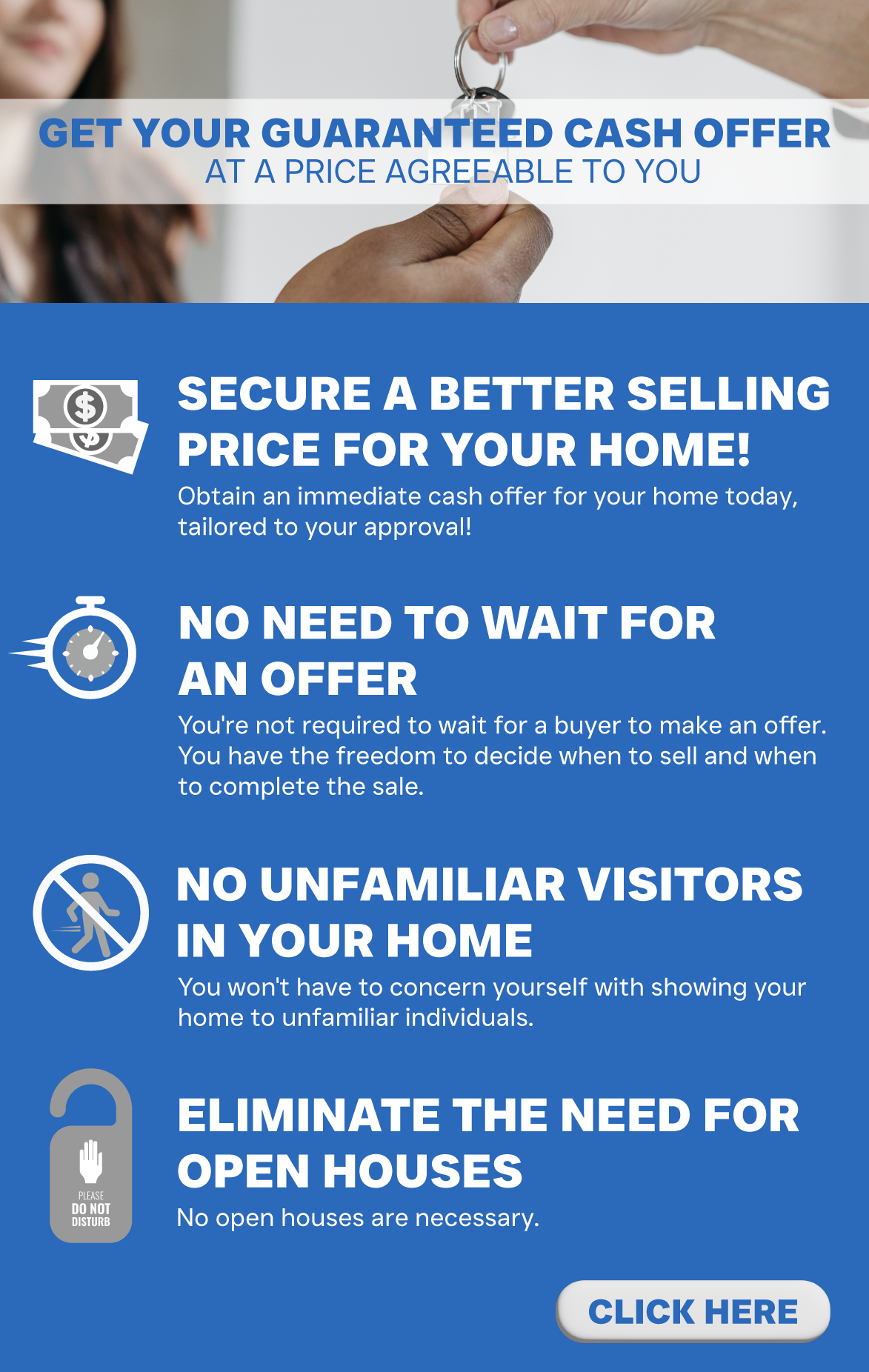 Unlock the potential of your home with our hassle-free approach to selling. Experience the satisfaction of securing a higher selling price, on your terms. No more waiting for offers – you decide when to sell and when to close, giving you full control of your timeline. Say goodbye to the stress of welcoming strangers into your home and hosting open houses; instead, enjoy the comfort of a private and efficient selling process.
Our team of experienced real estate professionals is dedicated to helping you navigate the complex world of real estate transactions. We provide personalized guidance from start to finish, ensuring you make informed decisions every step of the way. We leverage cutting-edge technology to deliver instant cash offers tailored to your needs, eliminating the uncertainties of traditional sales. With us, you're not just selling a property; you're embarking on a journey toward financial empowerment and a brighter future.



Make the smart choice by choosing convenience, control, and peace of mind. Let us handle the intricacies of your home sale while you focus on the exciting possibilities that lie ahead. Trust us to turn your real estate dreams into reality.