Wednesday, November 13, 2019 / by Brenda Bianchi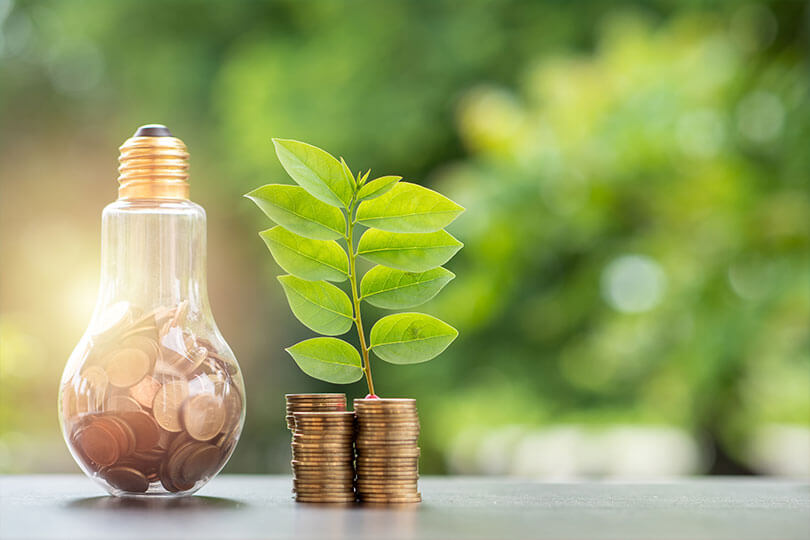 Making simple changes can boost your home's value. To make your home more energy efficient, here are some useful tips:
1. Service your air conditioner. Easy maintenance such as routinely replacing or cleaning air filters can lower your cooling system's energy consumption by up to 15 percent.


2. Open windows. Opening windows creates a cross-wise breeze, allowing you to naturally cool your home without switching on air conditioners.


3. Use ceiling fans. Cooling your home with ceiling fans will allow you to raise your thermostat four degrees. This can help lower your electricity bills without sacrificing overall comfort.
4. Cook outside. Keep the heat out of your home by using an outdoor grill instead of indoor ovens.


5. Install window treatments. Energy efficient window treatments or coverings such as blinds, shades and films can slash heat gain when temperatures rise.


6. Caulk air leaks. Using low-cost caulk to seal cracks and openings in your home keeps warm air out -- and cash in your wallet.


7. Bring in sunlight. During daylight hours, switch off artificial lights and use windows and skylights to brighten your home.


8. Set the thermostat. On warm days, setting a programmable thermostat to a higher setting when you are not at home can help reduce your energy costs by approximately 10 percent.
9. Switch to Energy Star Appliances and electronics.


10.
Switch on bathroom fans
. Bathroom fans suck out heat and humidity from your home, improving comfort.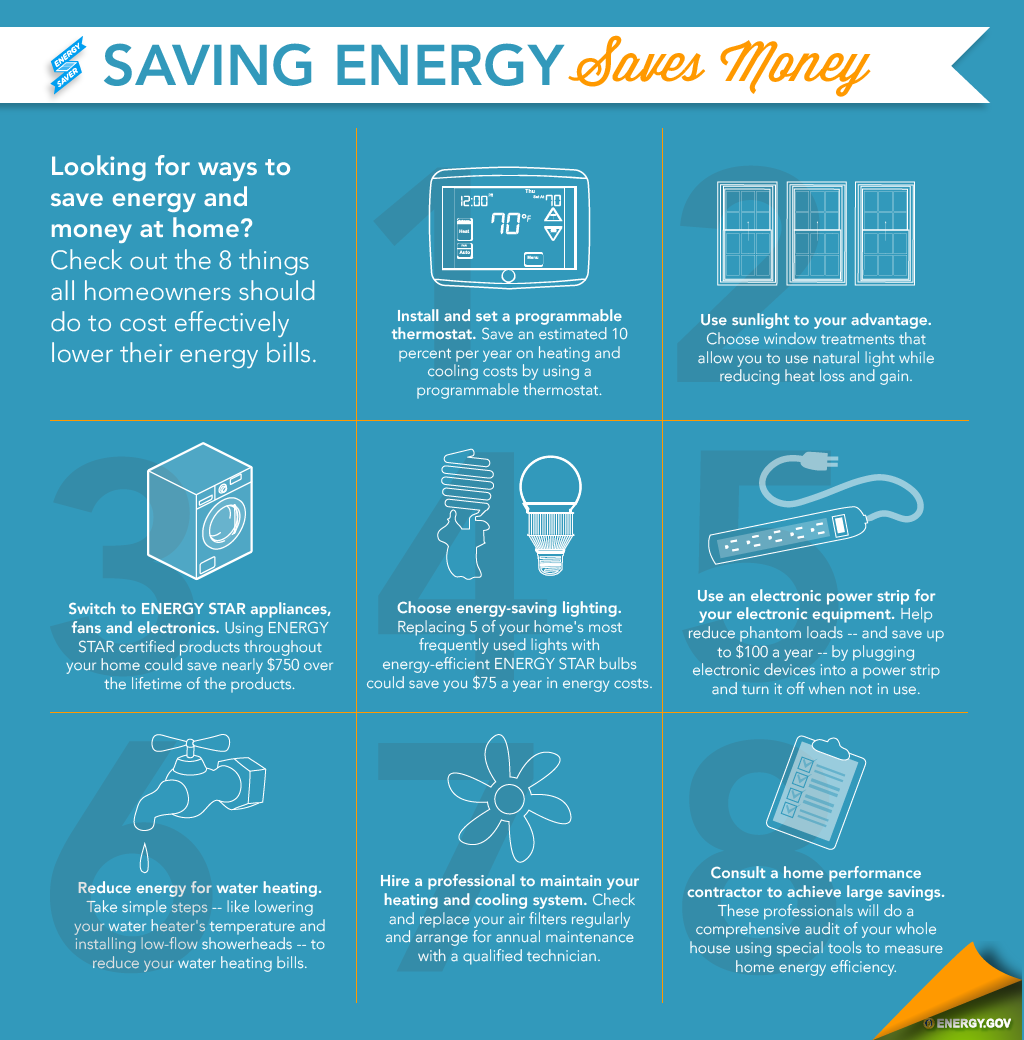 Source: Energy.gov