Saturday, August 10, 2019 / by Brenda Bianchi
Raising a baby can be difficult! At times it can seem like everything in your house is a hazard to your baby. Take the proper safety measures and childproofing steps to keep your family safe at home. Learn how to keep curious fingers away from everyday danger throughout the house.


Cut window-blind cords. Or use safety tassels and inner cord stops so that children can't get entangled.
Place covers over unused outlets. Sliding covers are the best, as the push-in ones can be pulled out and possibly choked on.
Put up safety gates. Install hardware-mounted safety gates in front of any stairs in the house.
Install corner and edge bumpers. These will help prevent injuries from falls against sharp edges.
Use doorstops and door holders. Keep small fingers from being crushed or pinched in doors and door hinges.
Switch to cordless phones, if you haven't already. Children can get tangled in phone cord. Plus, keeping an eye on your young ones is easier, since you can move around the house (or even outside) freely.
Here are some baby proofing checklists from Heiton Buckley: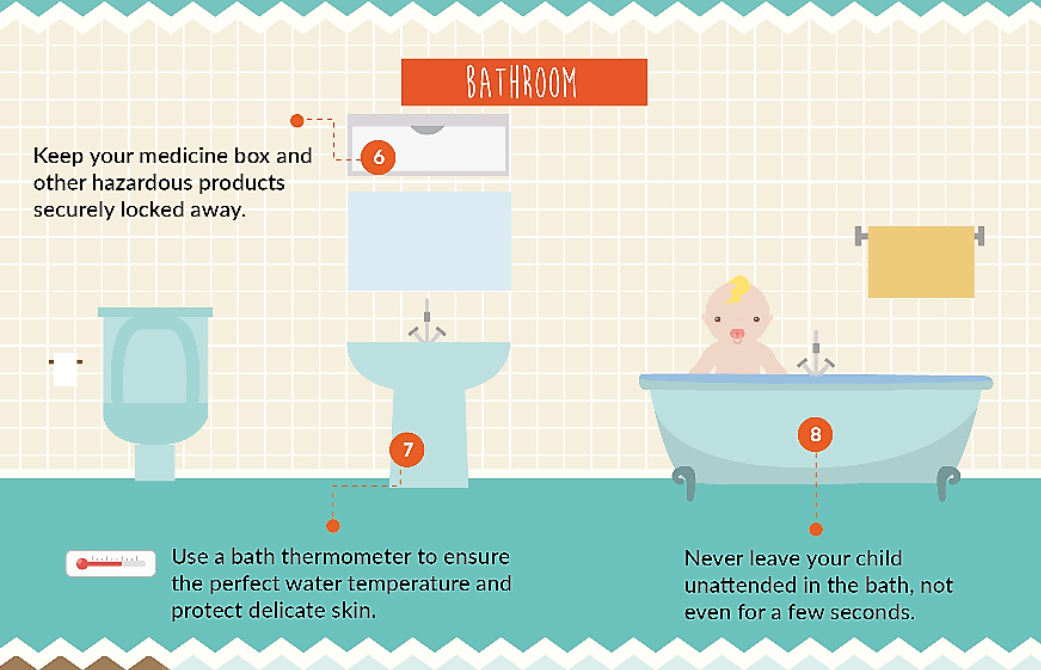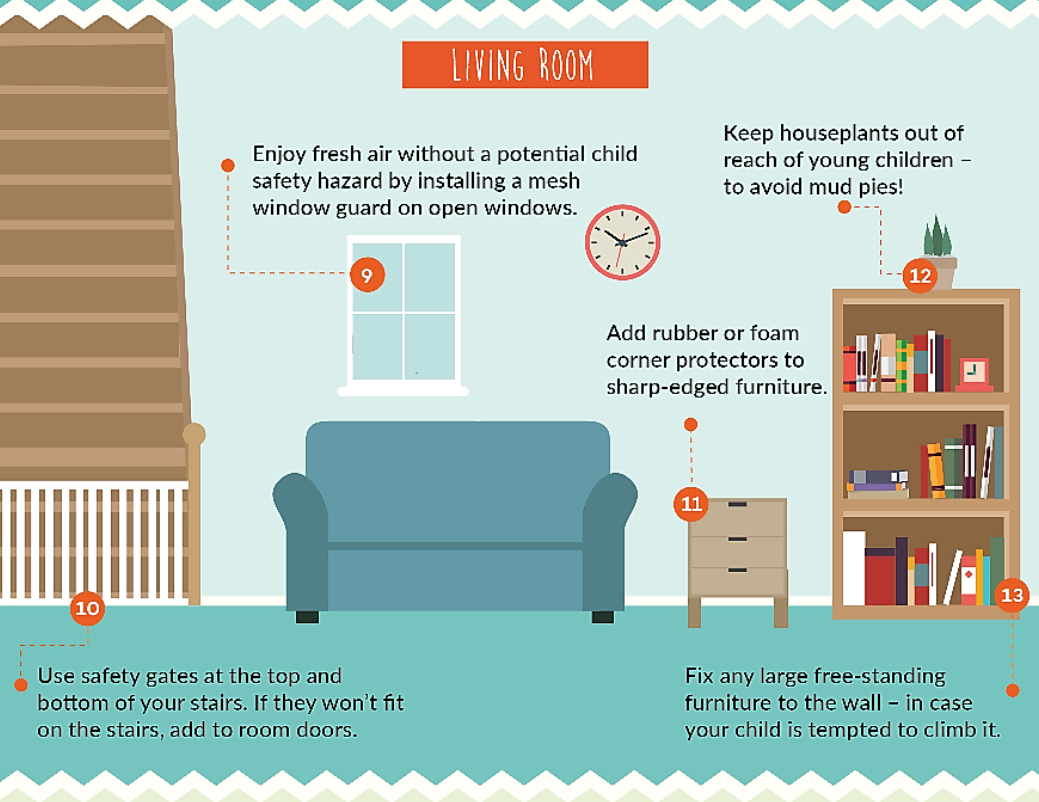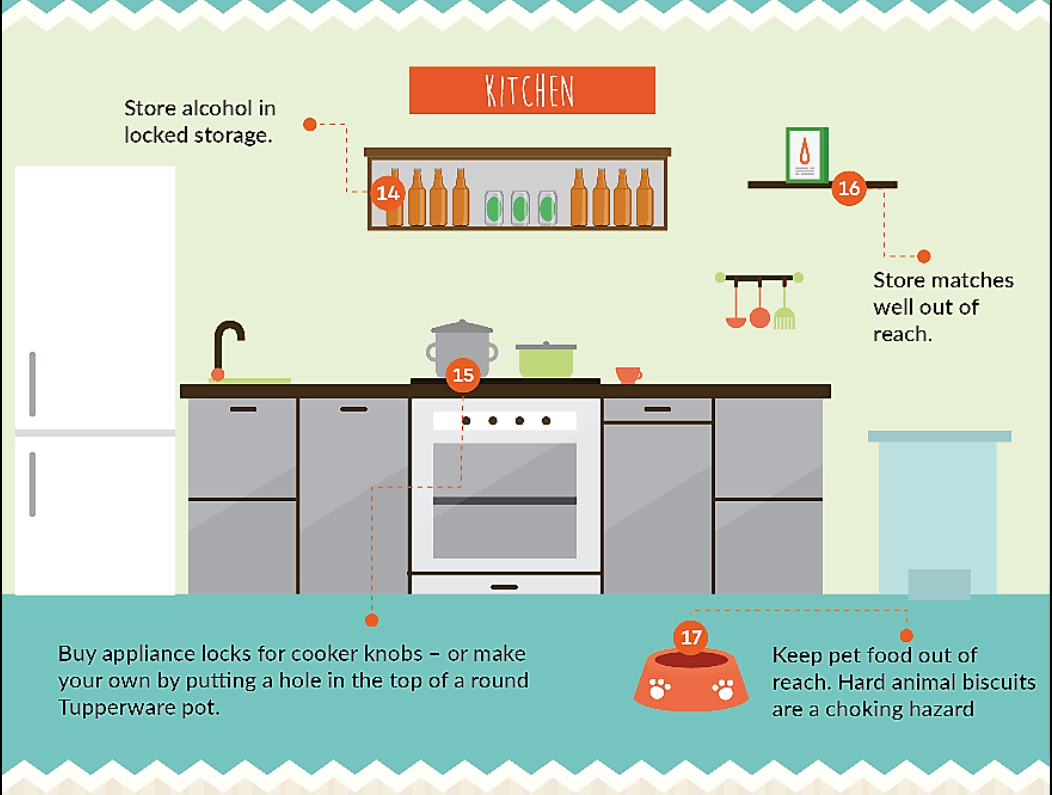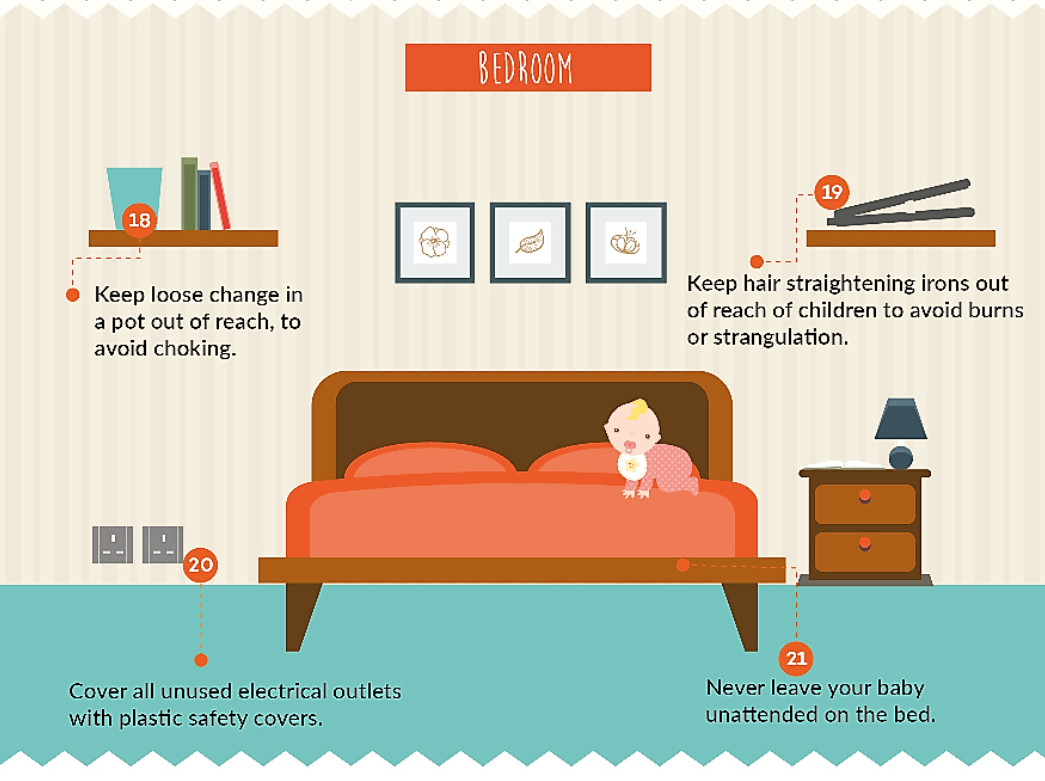 ---> Remember though, baby gates and latches aren't fool-proof and accidents will happen. You should still supervise your children at all times to make sure they are okay. :)